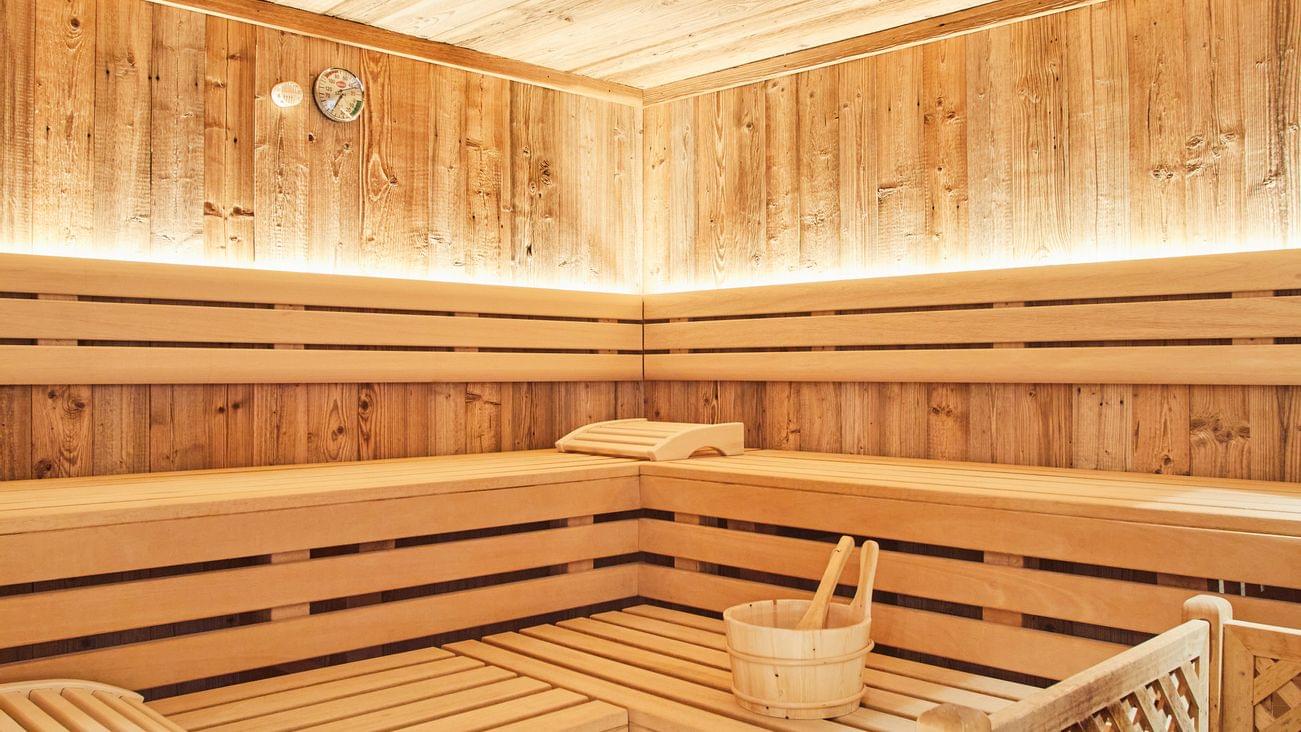 Sauna & steam bath
Recovery for the body and mind
What do we hear when we look into our heart? Let us take responsibility for our ourselves, indulge ourselves in a live-cell therapy for the soul.
Get under the shower and into the hot delight - enjoy the traditional sauna sessions for 10 to 15 minutes and then alternate with cool showers and fresh air outdoors.
Experience the power of alpine herbs at their hottest! The herbal infusions (automatic), which we put together for you in our biological parlour sauna, are soothing and relaxing or fresh and invigorating. It is particularly important to us, that you enjoy the vapours "pure", i.e. without any additives.
The Romans already recognised the relaxing effect of steam heat, which has a positive effect on hair, skin and respiratory organs. At a temperature of 40 to 50° C and humidity of around 100 %, the conditions are ideal for physical regeneration. Use the cold-water hose, according to the Kneipp method, to activate the circulation.
In the infrared health cabin, you start to sweat slowly and already at 35 °C. This makes infrared sauna use less stressful on the body and circulation and particularly helps with rheumatic complaints or joint problems.