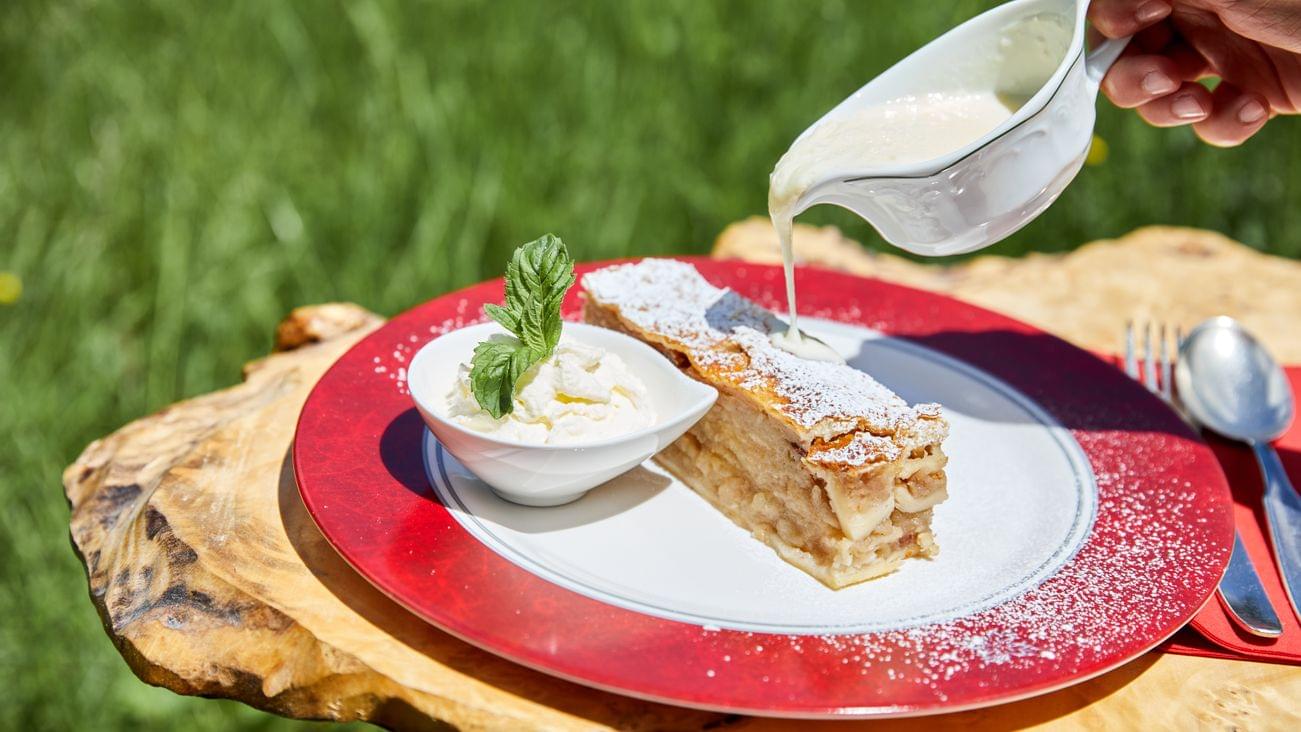 Culinary pampering programme
Hearty food, crisp and crunchy
Back to the roots. To the true values. Fresh, healthy products from the local region. Local dishes and creations, some of which have been passed down for generations.
Hearty food, crisp and crunchy. This is the recipe of our kitchen, which we would also like to pamper you with. New values, such as sustainability, naturalness and authenticity are becoming increasingly important. That is why we attach particular importance to the highest quality and Austrian origin of the food we purchase. Fresh fantasies with a touch of sophistication make every meal into a unique experience. In the Hubertushof, there is down-to-earth kitchen art with deep roots. Seasonally balanced. Honestly produced. And authentically refined. Directly onto the plate. After an eventful day, hunger comes. And it needs to taste really good!
Culinary delights with heart
A nice table for breakfast and dinner, which is available to you for your entire stay. Start each day of your holiday with our extensive breakfast buffet, with a healthy corner and sweet temptations. In our non-smoking dining hall or on our terrace in the open air, where the morning sun greets you. For a snack, feel free to help yourself to our afternoon buffet (daily from 3:00 - 5:00 p.m.). This consists of homemade cakes, snacks and a selection of coffees from the machine.
We would like to make your stay culinary with different theme evenings, such as Tyrolean specialties, Italian ambience and much more. To cap off the evening, we offer you one of Austria's famous fruit brandies. We can also recommend our home-made schnapps to you - cranberry and herb schnapps - on our terrace at sunset or in front of the crackling fireplace.
Take full advantage of your well-earned holiday and let yourself be pampered by the Pfeffel family and the Hubertushof team.
We give preference to suppliers and partners from the local area and work with natural products from the "Garden of Austria". Why look so far, if good things are so close?! The nature and environment of Tyrol are blessed and supply exactly the ingredients that our make our cuisine so unique.