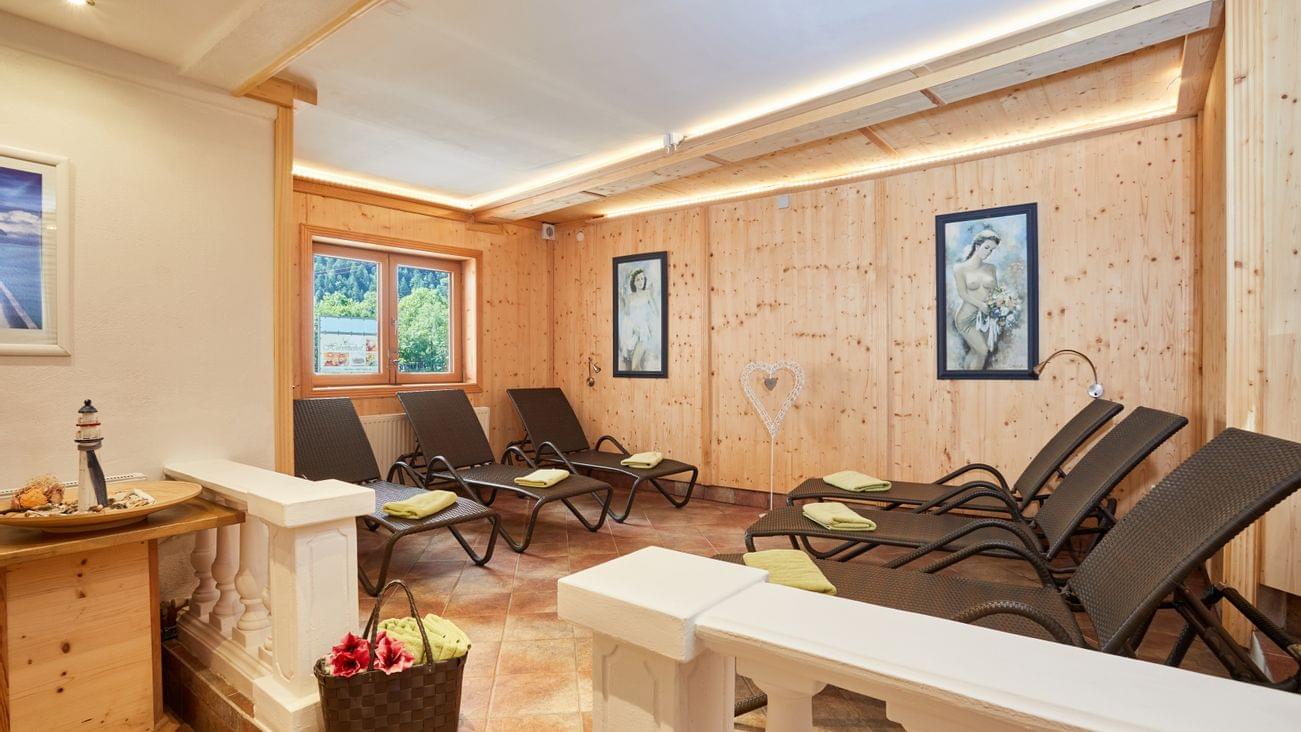 Massages & treatments
Nature SPA with heart
Away from applications on the basis of a timetable, towards a holistic feel-good atmosphere with heart. In the Hubertushof, the archaic power of nature plays an overriding role. Immerse yourself. Switch off and refuel. That is the motto. Yin and yang in harmony, opposites that enrich and release one another.
We recommend that you already reserve the massages and beauty treatments with your room booking. This way, we can confirm your desired appointments in advance and you can spend your wellness holiday in Leutasch entirely according to your own taste.
Our HUBERTUSHOF TIP: If you would like to give a person you hold dear enjoyable and unforgettable moments in our wellness hotel, then surprise them with a wellness voucher.
Massage-offers:
For thousands of years, massage has been a proven form of relaxation and relieving discomfort. Our state-certified masseur and lymphatic drainage therapist takes care of your well-being with a variety of different techniques and types of massage.
| Treatment | Duration | Price |
| --- | --- | --- |
| Therapeutic back massage | ca. 30 Min. | € 48,– |
| Therapeutic full body massage | ca. 50 Min. | € 75,– |
| lymphatic drainage | ca. 50 Min. | € 70,– |
| Sensitive head massage | ca. 30 Min. | € 48,– |
| foot reflex treatment | ca. 30 Min. | € 52,- |
Feeling the massage with all your senses and recharging the "battery" of body and mind with positive energy. Getting spoiled from head to toe. That is pure relaxation.
1x full body massage
1x sensitive head massage
ca. 70 Min.
€ 96,–