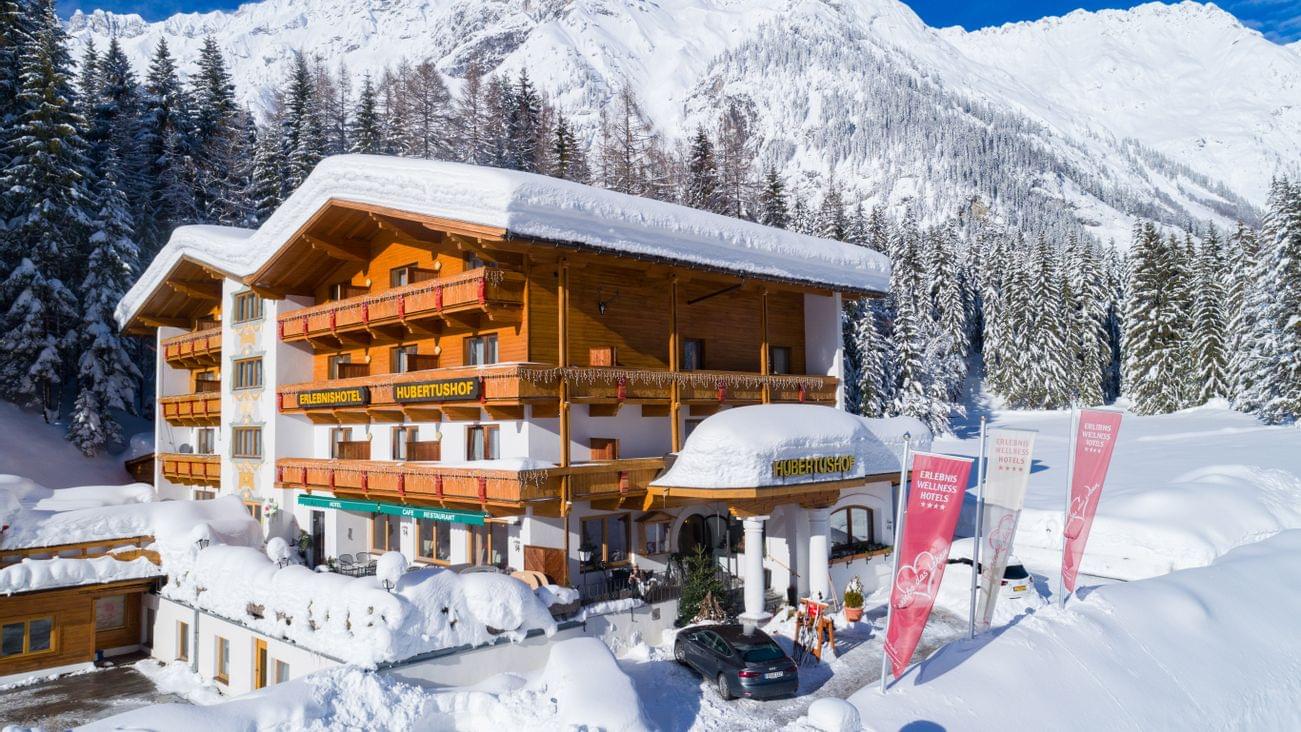 Your hosts, the Pfeffel family
The Pfeffel family welcomes you!
You will find a member of the Pfeffel family in all areas of the hotel. We would like to introduce ourselves to you.
Theodor und Annemarie Pfeffel...the founders and hosts of all of the themed businesses, hold the reins in the background, but leave their sons and daughter plenty of space with the personal management of the individual areas.
Andreas Pfeffel...manages the Nature Wellness & Family Hotel Hubertushof, together with his wife Jelena and both of their children, Stephan and Angela. You will always meet the couple in all areas of the hotel during your holiday, where they are available at all times with advice and assistance for an unforgettable stay.
Daniel Pfeffel...manages our second 4-Star Erlebnishotel Kristall in Leutasch, together with his wife Nicole and daughter Emilia.
Bernhard Pfeffel...is the Head Chef in the Kristall and is responsible for the cuisine in both of our Erlebnishotels Kristall and Hubertushof. His wife Sylvia and both of their children, Laura and Maximilian, provide support in our Erlebnishotels and can usually be reached in the Kristall.
Silvia Pfeffel...the youngest offspring of the family, was drawn to her partner, Daniel in Bavaria, where she also works in the hotel industry.