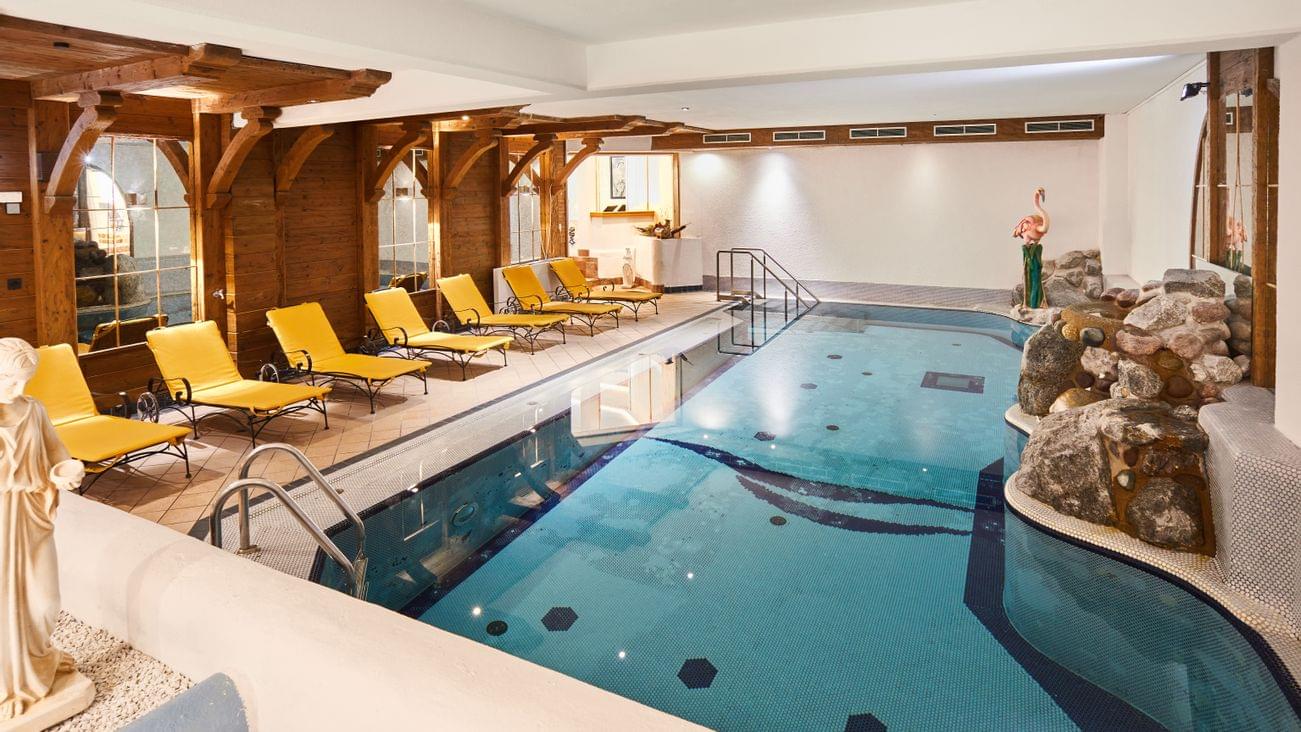 Indoor swimming pool & whirlpool
Dive in & feel good
Taking time for yourself. Pausing. Pleasure. Relaxation. That is indulgence in its most original form. The water as life's elixir.
Let yourself be pampered by the massage jets, discover the loving details of this relaxation area and enjoy the pleasant flair. Here, you can find tranquillity in an absolutely stress-free atmosphere.
Indoor swimming pool with hydro-flow system
A benefit for body, mind and soul. Whether it is to reduce stress, for skincare or pure muscle relaxation - enjoy our warm swimming and wellness pools, which are heated up to 30 °C, with a hydro-flow system, waterfall and base whirlpool. A feel-good oasis, which is excellently suited to switching off and relaxing.
The fresh-water Jacuzzi - bubbling relaxation
Stimulate your body with water that is heated to approx. 36°C, with is pumped with added warm air and under pressure, as bubbling water into the pool, in order to create a massage effect. Anyone who has tried it once, wants to enjoy this experience again and again. Take advantage of the opportunity to be gently massaged by water and air in our wellness area.
Opening hours - Outdoor-Whirlpool: