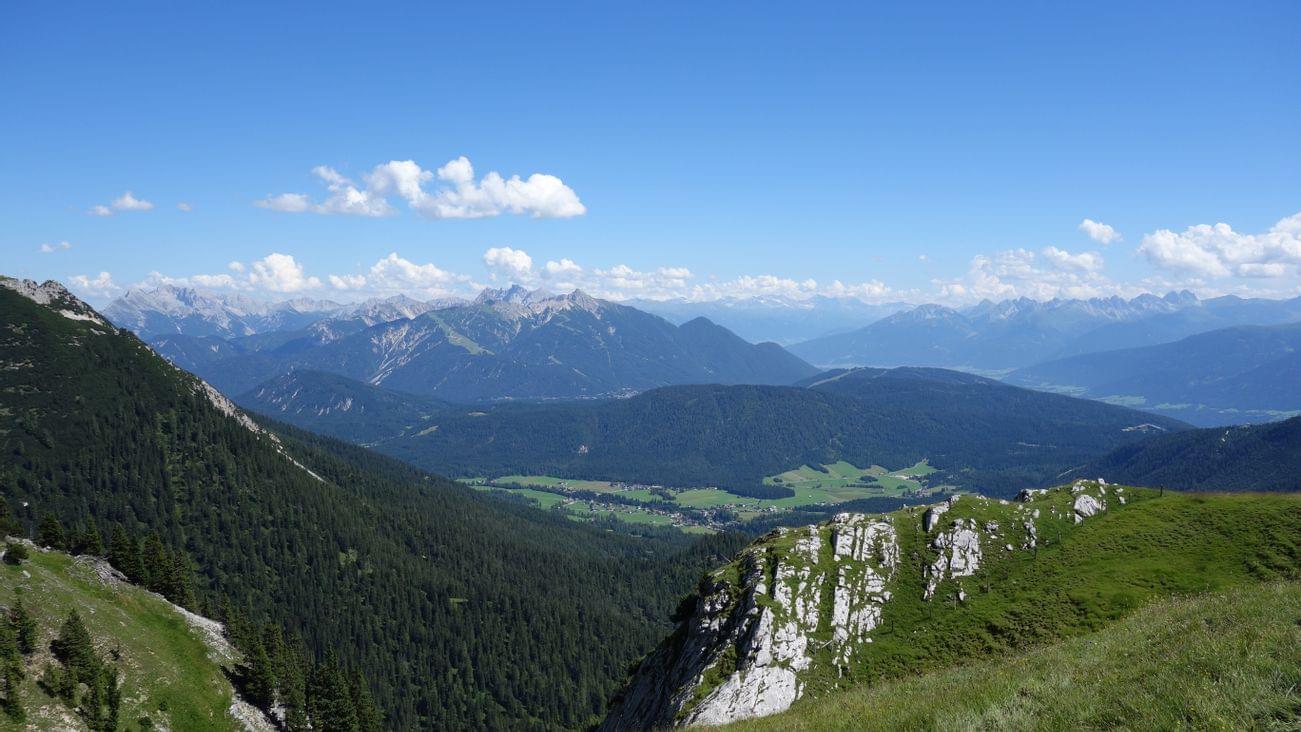 Leutascher Geistklamm
Enter one of the mystical places in Tyrol
Turbulent water and ghost pumps, witch's cauldron and devils' water, an adventure world made of water and stone. Welcome to the realm of the gorge spirit and goblins!
The imposing gorge is navigated via a spectacular steel walkway, high above the torrents of the Leutascher Ache and thus creates a link between Germany and Austria. The particular highlight of the Leutasch Spirit Gorge is the bridge to the glacier: Via the gorge, a link was formed between Mittenwald in Upper Bavaria, Germany and the Leutasch in Austria. Visit the Leutasch Spirit Gorge and consciously experience and discover natural borders.
Nature & mysticism in Leutasch in Tyrol
On our hike, we soon become aware of something strange and secret. This is the realm of the gorge spirit, who speaks to humans through the sounds of the raging river, the swirling waters in the whirlpools, the cascades of water and the odd rock formations. A daring route lets us look down into his habitat up to 75m below us.
Nature that is shrouded in legend, coupled with sports activities - on an impressive hike through the gorge, discover the imposing rocks, the thunderous power of the water and the mystical environment of the natural spectacle. An active excursion with extra thrills is a special type of experience on your holiday in Leutasch in Tyrol. Your partner, your family or your friends will be talking about it for a long time. An exciting summer holiday in Tyrol can begin.