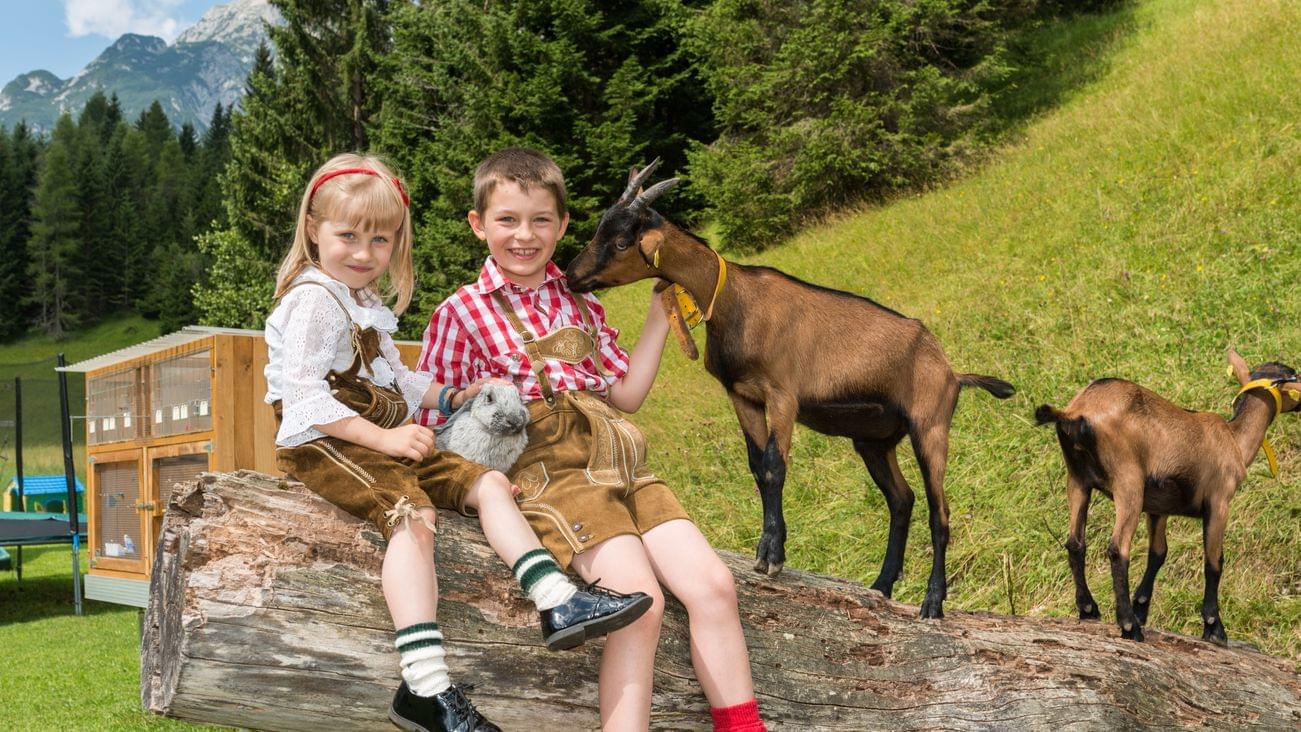 Family holiday in Tyrol
Enjoyment of nature with heart
Playing children. Red cheeks and shining eyes. Fowers want to be picked on the meadow and the playground needs to be explored.
For the adults, there is a relaxing cocktail on the new hotel terrace in the meantime. Cosy lounge furniture invites you to let your eye wander and let go. Or what about a family excursion? A picnic in nature? Cycling, walking, Nordic Walking, exploring the surrounding mountains. The summer is full of moment, experiences and delights. And the opportunity to become fully immerse yourself in pure nature. Guided hikes show the way to unique places for refuel energy and arrive. Time to discover your own speed, rethink it and possibly reduced it a bit.
Close to nature and animals
The Nature Wellness & Family Hotel Hubertushof is not just an optimum starting point for your family holiday on the Seefeld Plateau. Go on a journey of discovery and follow meandering hiking trails through the meadows and forests, past babbling streams and blossoming flowers.
After all, completely enjoying a family holiday means spending time together and discovering and experiencing new things. This way, unique memories will be gathered for parents and children, far away from work, school and everyday life.