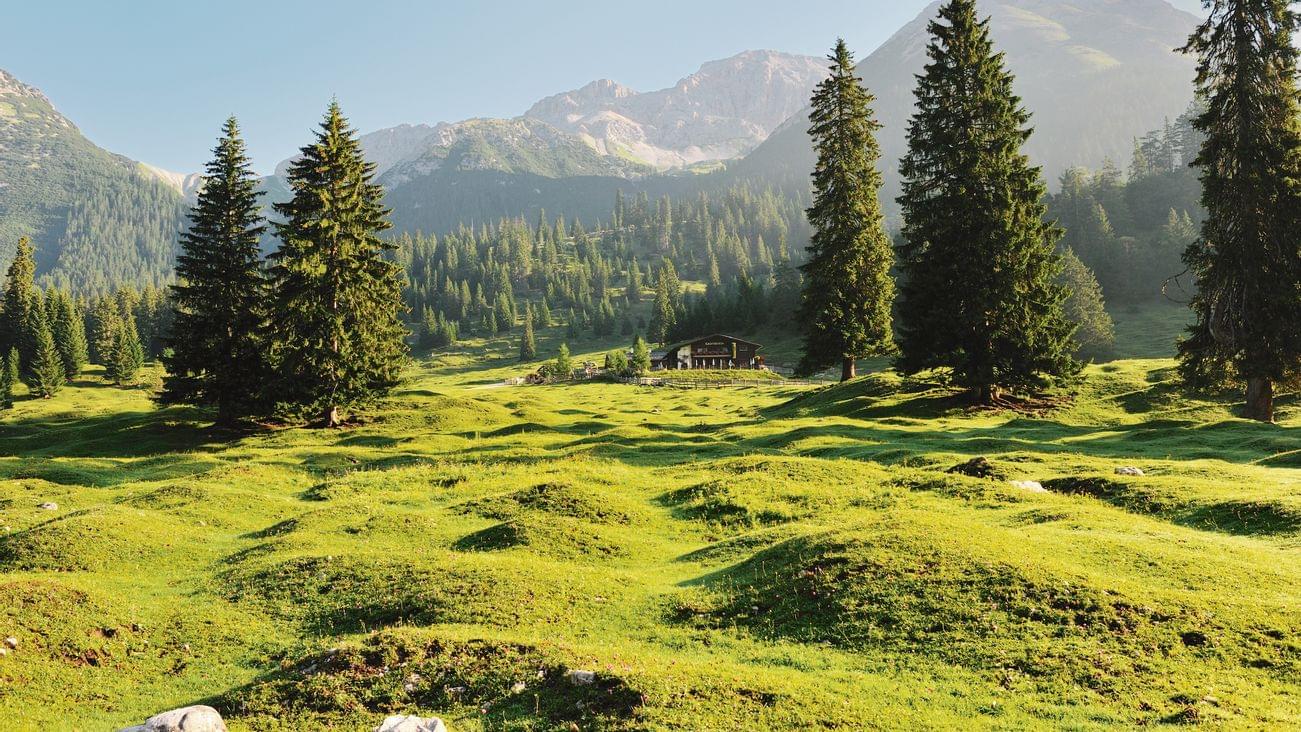 Gaistal mountain pasture paradise
Wonderful, natural and spectacular on the Seefeld Plateau.
The romantic Gaistal, where the untouched beauty of nature can still be experienced, stretches from the hamlet of Klamm in the Upper Leutasch valley in a westerly direction into the Alpine world between the Mieminger range and the Wetterstein mountain range.
The five car parks between Klamm and the end of the road at Salzbach are the departure points for the walks to the nine manned mountain huts. The cultivated mountain pastures are the Coburgerhütte, the Ehrwalderalm, the Gaistalalm, the Hämmermoosalm, the Knorrhütte, the Meilerhütte, the Rauthhütte, the Rotmoosalm and the Hochfeldernalm. The chalets offer refreshments and snacks for diligent hikers and bikers.
Unique moments of nature while hiking in Tyrol.
On your hikes in the Gaistal, discover delightful alpine meadows, beautiful mountain lakes, rustic huts and mountain pastures. Whether it is an easy and short ascent or a challenging hike with a climbing route - the hikes are suitable for practised hikers, as well as for beginners and families.
The Gaistal is the realm of the mountain pastures, on the one hand, with the untouched beauty of distinctive mountain nature, on the other hand. From both sides, you are greeted by wonderfully alternating rugged cirques, green shimmering high pastures, mountain meadows and white-grey rock sections. The turquoise green water of the Leutascher Ache River, which is also referred to as the Gaistalache, accompanies hikers and mountain bikers through the channel as far as the Igelsee Lake, where the untamed stream emerges from the Breitenkopfkar. The mountain surroundings mean that a visitor might see deer, mountain goats, golden eagles or possibly bearded vultures. At any rate, they will be surprised by the whistles of the marmots who are hard at work with their building in the area between the huts Rotmoosalm and the Hochfeldernalm.