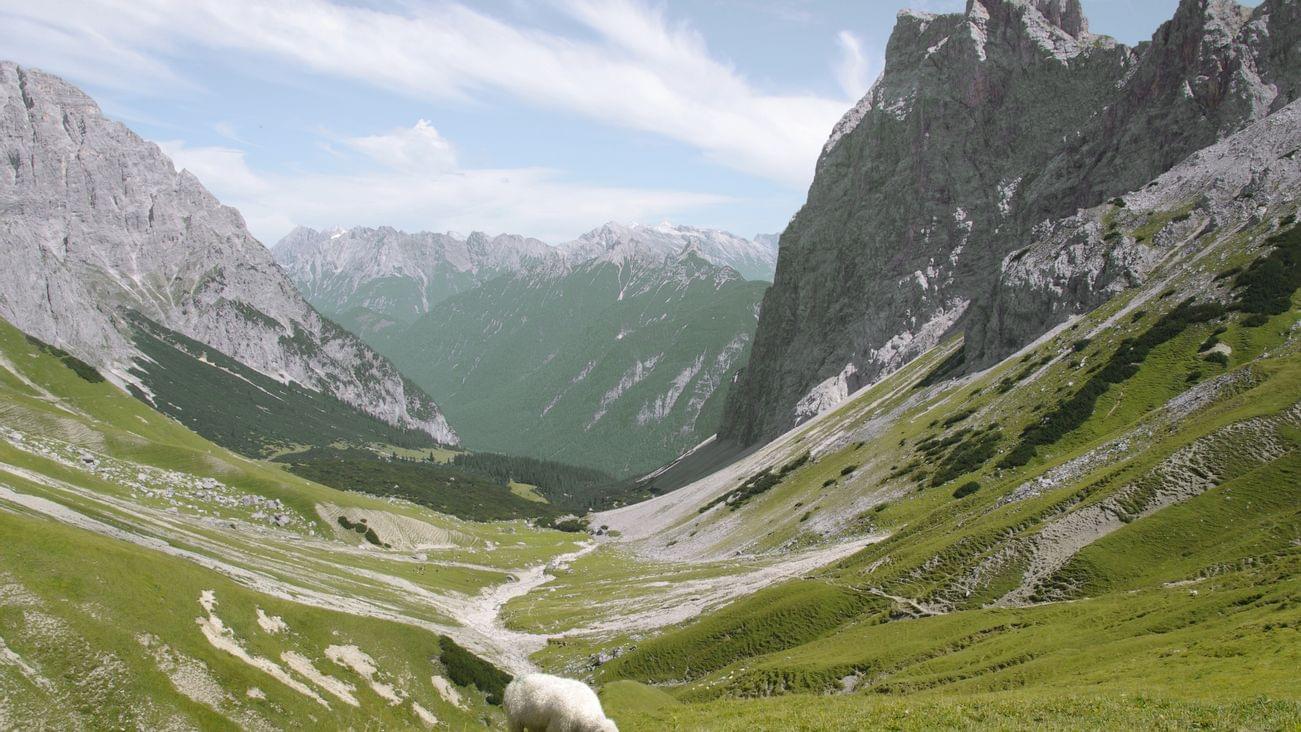 Zugspitz-Ultratrail, Karwendel- & Einhornmarsch
Sporting events on the Seefeld Plateau
The Seefeld Plateau offers many challenges. Depending on the degree of athleticism, time and goal, smaller and larger challenges can be conquered.
The Karwendelmarsch for active nature-lovers
A spectacular nature landscape with outstanding top athletic performance. The Karwendelmarsch in the Alpenpark in Scharnitz is asking a great deal of its participants again this year. On 25 August 2018, the ambitious runners, Nordic Walkers or hikers are already contesting the 52-km long march in the Olympic Region Seefeld for the 10th time. The focus of the event is on the conservation of the nature park, particularly the protection of and relationship with nature. In keeping with this motto, numerous regional foods from organic cultivation will be available along the entire route. After the impressive, but challenging tour, a rewarding massage is available for the participants in the destination of Pertisau.
The Einhornmarsch for pleasure hikers
For all persevering and leisurely hiking fans, the Einhornmarsch, which is held in September, is the optimum event: Over three days, the Olympic Region Seefeld is walked through and marvelled at - without performance pressure and on a pleasant hike.
Annually in spring / summer
The Zugspitz Ultratrail
The legendary summit event of the year - in and around Leutasch, Tyrol, around 1,000 participants on three different routes compete against the clock. The goal: To reach the almost 3,000-metre-high summit of the Zugspitze. Whether it is the Ultratrail, Supertrail, Supertrail XL, Basetrail XL or Basetrail – the right course is available here for every mountain runner.
The Ultratrail is 100 km long and has an elevation difference of 5,420 metres (start in Grainau).
The Supertrail is 68.8 km long and has an elevation difference of 3,120 metres (start in Weidach).
A meeting point for all trail, marathon, mountain, triathlon, long-distance and hobby runners. The big check station is right next to our hotel. You can naturally also sit back and watch it all from our sun terrace. All of the participants are happy to have cheerleaders! You can find further details on