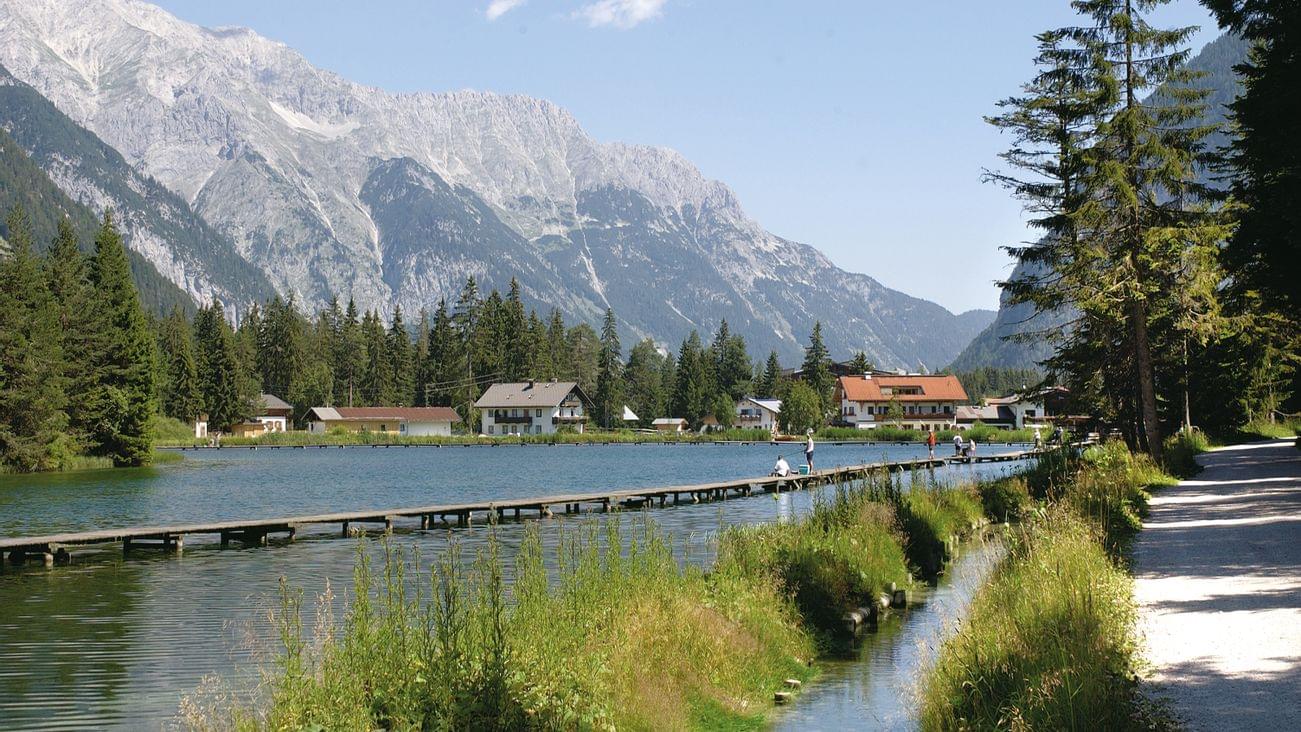 Motor bike holiday on the Seefeld Plateau
Numerous alpine roads & spectacular landscapes
Picturesquely curved highways, which lead through green forests, varied routes over mountains and through valleys...
Anyone who rides a motorbike is always searching for accessible, varied and beautiful routes. The road network in the area of the Seefeld Plateau is perfect for this. Only a stone's throw away from the German border, many viewpoints, lakes and sights can be visited.
The appropriate accommodation for your motor bike holiday
The Nature Wellness & Family Hotel Hubertushof is situated directly on the L14, between Mittenwald and Seefeld in Tyrol. Fantastic day trips can be taken from here. Our hotel also has its own washing station and a parking area. Enjoy your motor bike holiday at one of the most beautiful spots in Austria, discover the wider surroundings and come back each day to a cosy holiday home and a culinary pampering programme every evening.