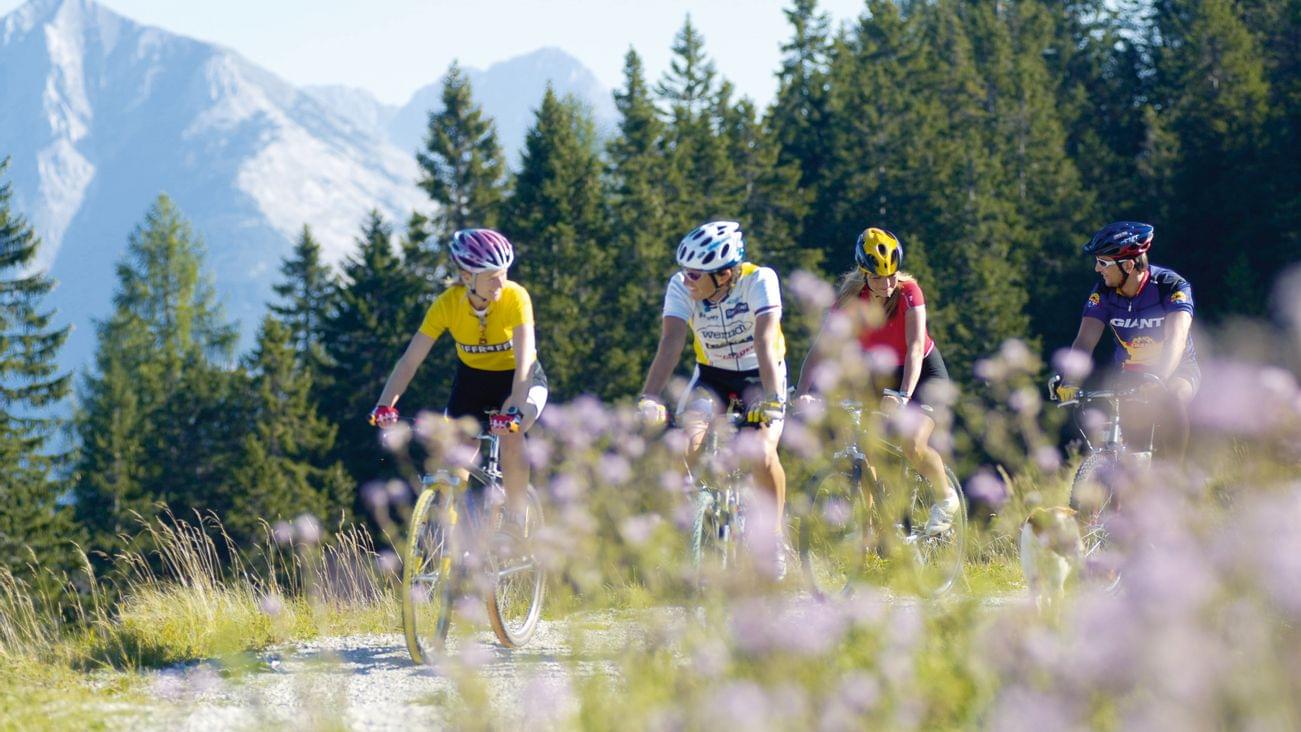 Cycling & Mountain Biking
Explore the Seefeld Plateau on 2 wheels
Since the invention of the bicycle, humans have been fascinated by it. Considerably faster than walking, a pleasantly smooth motion and the sporting challenge can be structured individually.
The Seefeld Plateau in Tyrol offers an extensive route network for cycling, mountain biking or even e-biking. The challenges range from a leisurely ride along the lake to a steep mountain ascent to the cross summit. According to your whim and athletic constitution, various cycle paths and mountain bike tours can be explored.
On a 570-km route network, you can discover mountains and valleys and get to know the Seefeld Plateau. Regardless of which route and which degree of difficulty is chosen, the Olympic Region Seefeld Plateau rewards all of those who enjoy exercising in nature with an impressive mountain landscape, spectacular views and plenty of fresh air.
Riding racing bikes in Tyrol
Racing bike enthusiasts are naturally also in exactly the right place on the Seefeld Plateau in Tyrol. Whether they are preparing for the next race or simply for personal pleasure, racing cyclists can get their money's worth all around Leutasch. Well-paved roads and tranquil nature mean that they can absolutely focus on their training. During the breaks, recovery is then available for body and soul. This makes "sports activities" really fun.
Bicycle rental & accommodation
Anyone who doesn't want to "drag" their bicycle along on holiday or even only develops a taste for cycling on holiday, can naturally also rent a bicycle, mountain bike or e-bike in a local sport shop in Leutasch for the duration of their holiday. In the Nature Wellness & Family Hotel Hubertus, you are then welcome to park your bicycle in our designated storage area. Our hotel also has a bicycle washing station. Optimum conditions for a comfortable cycling/mountain biking/e-biking holiday in Leutasch in Tyrol.