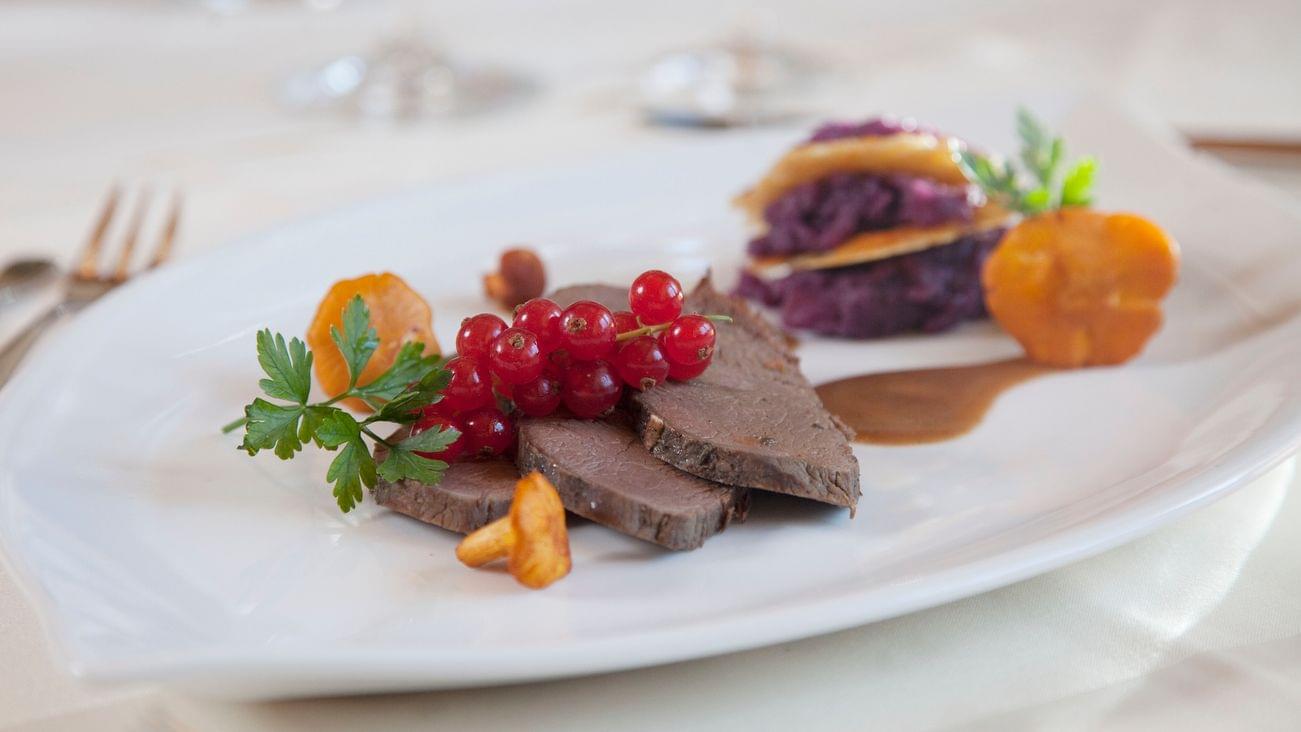 Café - Hubertushof
Relaxing hours on the sun terrace in the Hubertushof
A sun terrace, which invites you to linger. A cosy guest room with Tyrolean flair. With delicious home-made cakes, tortes and Kaiserschmarren, Germ dumplings with plumjam as dessert or with coffee.
Summer
Winter
Lunchtime
11:00 a.m. – 5:00 p.m.
11:00 a.m. - 5:00 p.m.
Embedded between mountains and forests, the Café Hubertushof in the middle of the Leutasch Valley. The Leutasch Valley on the Seefeld Plateau, entices visitors from far and wide with its natural beauty. You too can discover the spectacular view - very comfortably from the cosy sun terrace for a delicious cakes. The kitchen team of the Café Hubertushof will be pleased to conjure up Austrian specialities, as well as international dishes on the plate.