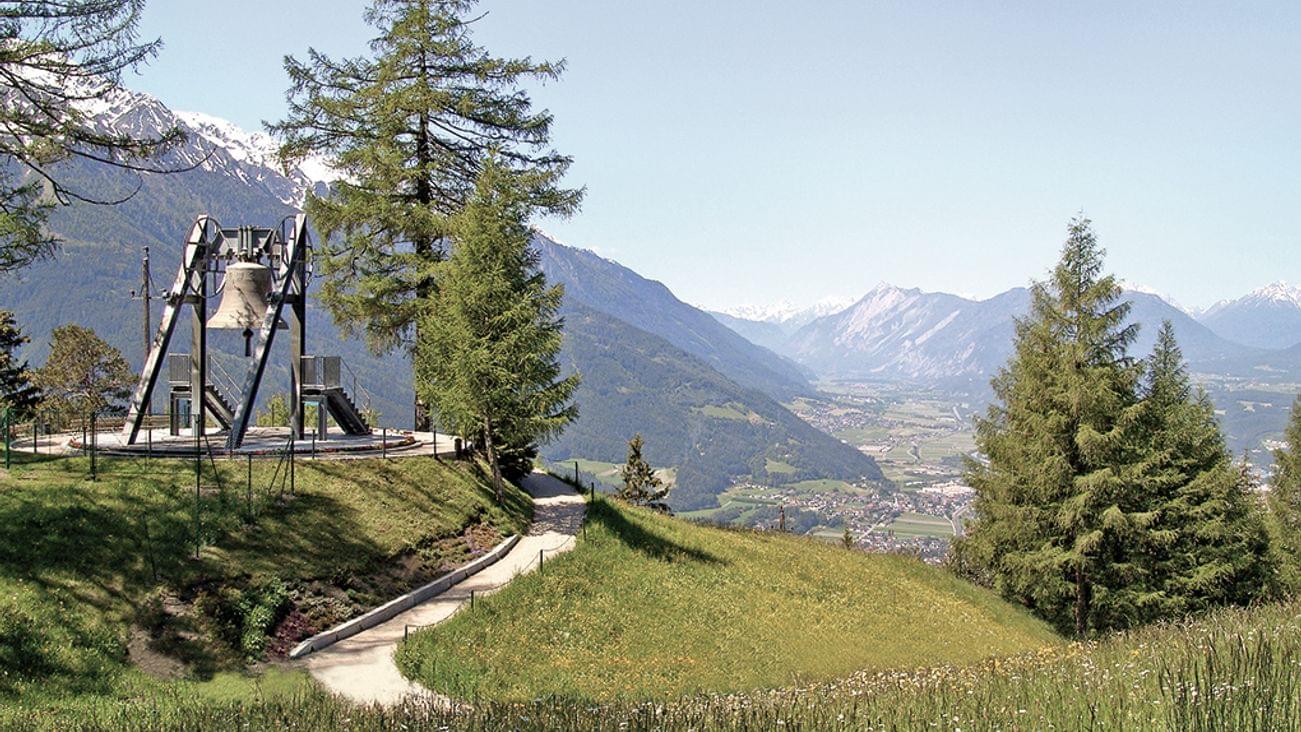 Segway holiday
in Seefeld
Explore the Olympic Region
With the Segway, it is like child's play to explore the spectacularly beautiful landscape around Leutasch. A hit for all families, but also for couples of friends, is the popular Segway tour over meadows and fields with opportunities to stop for refreshments.
Try out a Segway tour on holiday in Seefeld
Feeling the light breeze on your body, gliding up or down gentle hills at a speed of up to 20 km/h and also marvelling at Tyrol's unbelievably impressive variety of nature. That is your Segway holiday in the Olympic Region Seefeld. You can start your Segway adventure in Tyrol directly in front of the Nature Wellness & Family Hotel Hubertushof in Leutasch. Rent a Segway for a day of discovery and use it to take an exciting tour through the Leutasch Valley. Whether it is an individual tour or together in a group - in Leutasch you will be carefree on your Segway tour, which is completely organised by the hotel. In the Hotel Hubertushof, the appropriate package is also available for a perfect summer holiday with Segways in Tyrol.
Please note: Riding Segways in the Hotel Hubertushof always takes place escorted by a guide. Riding alone is not offered.
Variety of Segway tours in the Olympic Region Seefeld
Whether it is romantic, with a Segway torch ride or in the middle of snow-covered winter landscapes. In the summer, picturesquely past the Möserer Lake and as a highlight, a cosy visit to the Möserer-See-Stub'n. For gourmets, there is Segway tour with brunch or a choice of menu on the alpine meadow. Depending on the season, Segway rides are also available to an advent market, past a rushing stream with a view of the spectacular Tyrolean mountains or at sundown through romantic areas, such as the Gaistal.
The combination of Segway & biathlon in Tyrol is particularly interesting. Here, you will first enjoy a leisurely trip on the Segway to the Olympic Biathlon facility in Seefeld. This is followed by biathlon training, during which you will shoot using a small-calibre weapon after being inducted by a trainer.
Relaxation after returning to the hotel
After the imposing impressions during the Segway tour, it is best to relax at the wellness area of the 4-Star Hotel Hubertushof. Recover with a hot steam bath or sauna session. Or swim a few lengths in the pool. The waterfall and the base whirlpool provide a muscle-relaxing effect. For targeted treatment of the tense muscles, an extensive range of massages is available in the Nature Wellness & Family Hotel Hubertushof. Total regeneration in Leutasch on the Seefeld Plateau is a certainty, regardless of which relaxation method you ultimately choose. A holiday in Seefeld in Tyrol is the perfect symbiosis of activities and relaxation.